Fine home theater seating is a thing of the present. People in homes of all sizes and styles are adding home theater seating to their living rooms and dedicated media rooms, taking advantage of advances in audio/visual technology, flat screen televisions, and comfort- and designer-oriented home theater seating.
Jaymar was established in 1956 and is one of North America's leading producers of upholstered furniture. Until recently, Bass Industries distributed Jaymar home theater seating in the U.S. market under the Bass name. However, the Canadian manufacturer most recently ventured into high-end home theater seating and is now distributing through authorized dealers on its own in the U.S.
They have always been known for their design and fashion oriented business model, focusing on high quality and customizability. By handling their own distribution, they have been able to bring their prices down to compete with the low- and mid-range manufacturers and imports here in the United States.
What Makes Jaymar So Special?
Jaymar products are endowed with a great sense of style and excellent quality, employing the highest quality raw materials, trained craftsmen, some of the best leathers sourced from the finest tanneries in the world. Each piece is manufactured to exceed industry standards in the company's cutting-edge facilities in Terrebonne, Quebec, Canada.
Frames are engineered from solid hardwoods, kiln dried, with extra structural support and blocked joints for maximum strength and permanent stability, integrated with extra heavy gauge sinuous steel springs. Foam is typically specified at a minimum density of 2.25 pounds/square inch, versus the 1.8 industry standard.
The company takes pride in its hand built frames and custom upholsteries with perfect seams and plush padding in all areas, as well as in its hand-finished wood legs and bases. Jaymar sectionals feature an innovative attachment system to keep pieces locked safely together.
Contemporary frame styles are customizable in a range of colors and textures in some of the world's finest leathers. Jaymar even offers renowned Elmo top-grain leathers out of Sweden.
All of Jaymar's T-Max home theater seats are available in power or manual recline and metal cup holders can be added to any arm, while many models have leg options in both chrome and wood finishes. Options such as hidden storage and tray tables are also available.
Following are a few selected collections from Jaymar that you may be interested in taking a look at. Along with product details, pictures, and pricing, you will find informational videos on each product listing.
The Jaymar 352 is Theater Seat Store's best-selling model, in many different custom variations. It is famous for its custom wood inlaid arms available in your choice of wood stains. It features clean lines and contemporary styling with carefully stitched seams on fine leathers over a kiln-dried hardwood frame. Group as many seats together as necessary for your room in a straight or curved configuration.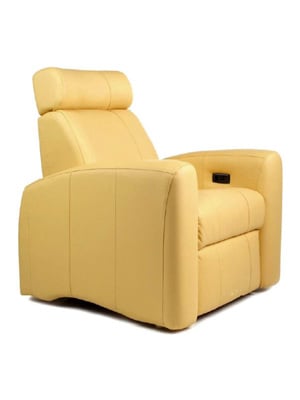 The Jaymar 351 is also a top-selling model for Theater Seat Store. Starting at just $1,700 per seat, the 351 also features contemporary design, with tall seat backs, wall hugger recline, and enhanced lumber and head support. Again, configure as many seats as you need in the covering of your choice.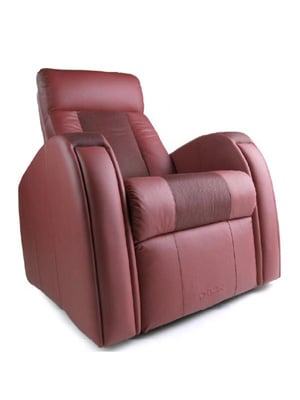 The Jaymar 40111 is a model with completely traditional styling that is worth noting. With its tall seat backs and wall-away design, it can accommodate rooms and body types of any size. With all the usual Jaymar quality construction and finely available upholsteries, you can customize this theater seat with the accessories you desire, such as tray tables, cup holders, or power recline.