You may find that you have finally made room in your house for a room that can be devoted entirely to entertainment. What to do? Do you create a dedicated home theater or a media room? What is the difference between the two and how can you decide what works best for you and your family.
Dedicated Home Theater or Media Room?
The biggest difference between a dedicated home theater and a media room is use. Are you planning on almost exclusively enjoying movies and television in your space? Or are you looking for space where you can have a computer and video games? These things are important to consider as you develop your space. If you are considering using the space for video, computers, and music, important things like layout, lighting, and seating will widely differ from a home theater, which is generally a more organized setup.
Your intent will be the largest single determining factor in setting up your room. Space will be the second most vital issue. Whether you decide on a home theater setup, or a media or rec room, you will need seating to accommodate family and guests. The most prominent feature of your room layout, in either case, should be the television. The television will be the centerpiece of the whole room, like audio, movies, and video games will likely all center around that area. In both a dedicated theater setup and in a more informal media room, all of the room's occupants will likely be spending long periods of time in one place, which is why having the correct theater seating is crucial.
The first thing to consider will be the space for your theater seating. If the room is big, you will be able to have seating for a large group. If not, you will need to be smart about how you use your space and create enough seating for your family and guests. You always want to make sure you can accommodate the largest group that is likely to be using the room at one time, to avoid unintentionally ruining the experience for anyone left without a place to sit. Couch and loveseat theater seats are excellent options because they can serve as versatile options.
Another important piece of your home theater or media room is what type of furniture will make the best use of the space you have available. For instance, in larger rooms, you may enjoy the luxurious comfort of fully reclining pillow top seats. If you have less space, you will need to consider media room furniture with features that provide space savings. For example, while most brands of home theater seating will offer options for reclined seating, some will also offer smart features that can allow you to enjoy reclining position without requiring a huge amount of space in the room.
After you see how much space you have for your home theater furnishings, you get to consider the more fun aspects – style. Your personal tastes can easily be reflected in your theater style seating. Seating for home theaters comes in a wide variety of styles, colors, and fabrics. Your home theater is an opportunity to express yourself, and your theater furniture can let your guests experience the best you have to offer. If you prefer a modern clean line to go with the range of high tech electronics you will stock in your media room, there is media room furniture and seating to act as the perfect accessory. If you want to create a comfortable space that will allow people to relax, kick back and enjoy the show, there are styles of seating available for that as well. Whether you need pillow backs or modern lines, there is something available for your home theater.
Colors and fabrics are also important in your home theater seats. Just like the style of the furniture needs to match your décor and your tastes, so do the colors and fabrics you choose for your seating. If you have lots of modern media equipment in sleek black colors, leather may best fit your décor. If your goal is to perfectly replicate the shared experience of communal theater viewing, you may want to opt for a very traditional style of theater seats. Either way, there are a large number of choices of colors that can help you with your home décor.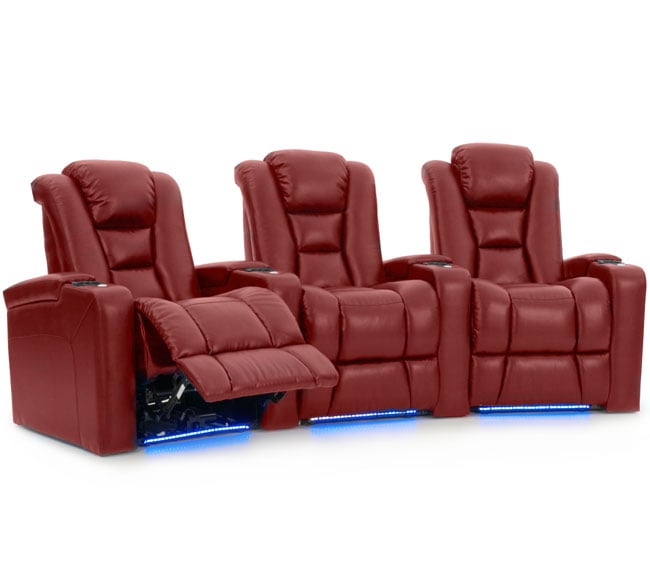 A critical decision in the use of the room for movies and television on a regular basis versus more wide-ranging uses is if you want curved seating or rows of seating. Both options are available for your home theater seats. If you are considering using the space for more than watching television and movies, it may make sense to have rows. Rows can allow people to see the screen more clearly and directly, which could be more useful if people are using the screen to play video games. some very simple planning in your room can also help you develop the feel of graduated stadium seating so that those in the back rows never have difficulty seeing.
No matter what you decide – whether a home theater is better for your room or a media room with the latest and greatest in technology, you will need the best quality theater seating to enjoy it. You need to think about your space and what types of needs you have to allow your family and friends to most enjoy it. Whether your style is the cutting edge of modern or classic and comfortable, The Theater Store has the styles and choices you need for your home theater.
With the latest and greatest from Berkline, Palliser, Klaussner and other top manufacturers, we offer the best home theater seating available. We have a host of experts available that can answer your questions and can help advise you what types of seating can work for you, regardless of the style or size of seating you are looking for.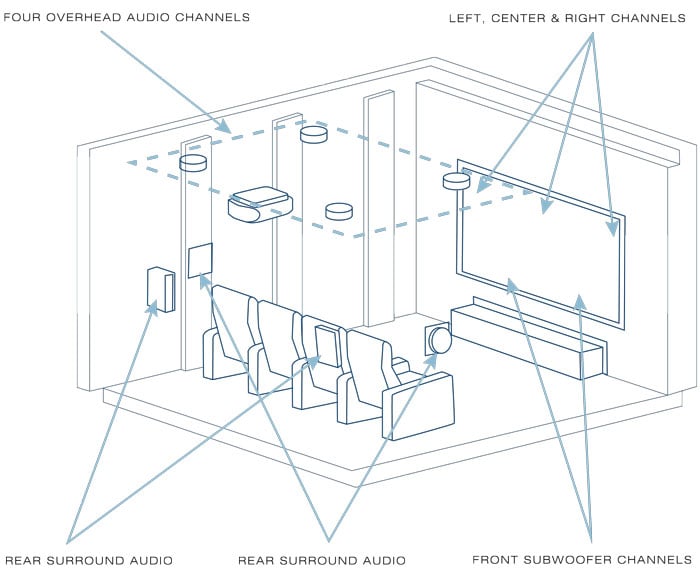 For Further Information on the Home Theaters:
If comfort, style, and choices are what you are looking for in your home theater seating, look no further than the Theater Store. No matter if you are building an expansive media room or a cozy home theater, the right choices in seating are available to you. We want to help you find high quality and reasonably priced furnishings for your home theater. Let experts in a media room and home theater setup help you.