Now that you have made the choice to enhance your in-home viewing experience with one or more home theater recliners, you need to make some new decisions. Do you want luxurious leather or durable microfiber upholstery? Do you want options like a Buttkicker, power recline or lighted cup holders? Before you give up and go back to sitting on your old second-hand sofa, here are some tips to help you choose the perfect home theater reclining furniture.
It is important to educate yourself on an available list of home theater recliners. There are many options to choose from that vary in price, style and accessories. Here are just a few of the key attributes that may help you decide on the home theater recliner that will best fit your needs.
Three important factors to consider with a home theater seat are price, upholstery and options. Let's take a look at each of these features and some tips to help make finding the perfect home theater recliner quick and easy.
Home Theater Recliner Pricing (per seat):
Your budget has played an important role in building and designing your home theater. It will also play a vital role when purchasing the best home theater recliner. Luckily, many top manufacturers offer quality home theater recliners for nearly any budget. Use the pricing points above to begin narrowing down your options.
Remember, even if your wallet is light, you can still cash in on some luxurious seats with impressive accessories. You do not have to break the bank to find the perfect theater recliner; there are many seats at various prices to consider. Always keep your price range in mind.
Home Theater Recliner Upholsteries
Leather – Available in multiple grades.
Bonded Leather – A blend of leather scraps and synthetic materials.
Leather Match – Leather on seating surfaces, matching vinyl on sides and back.
Microfiber – Durable and easy to clean.
Fabric – Comes in thousands of colors and textures.
The material of your home theater recliner is an important decision for any customer. Many brands offer a wide variety of seating material. Consumers can pick from an extensive collection of fabrics, durable microfibers or soft leathers. A home theater leather recliner is on the wish list of many customers. Those who are interested in a home theater leather recliner should make sure they budget adequately and verify it will truly fit their needs.  For more valuable insight into the different types of leather mentioned here check out this helpful leather guide.
Leather theater seats tend to be more expensive than Microfiber materials, and may not be the best option for messy eaters and children. Theater leather recliners are available in a variety of different colors. If you are planning to buy a theater leather recliner, be sure to keep the room's décor in mind. Select a theater leather recliner in a color that compliments existing room colors. Customers can also opt for stylish fabric or microfiber material. This is a less expensive alternative but gives an equally impressive touch. Microfiber also has the added bonus of being easy to clean, making it an ideal choice for households with pets or kids.
Home Theater Recliner Features & Accessories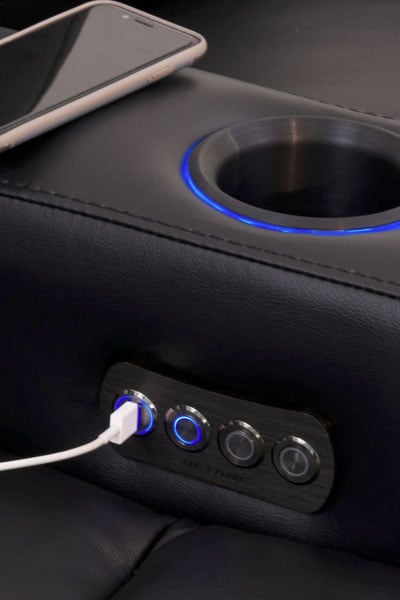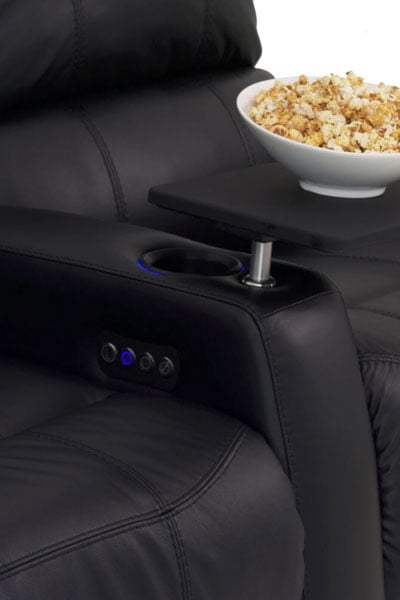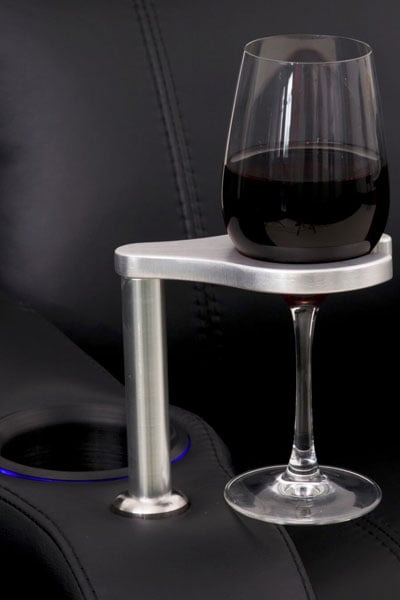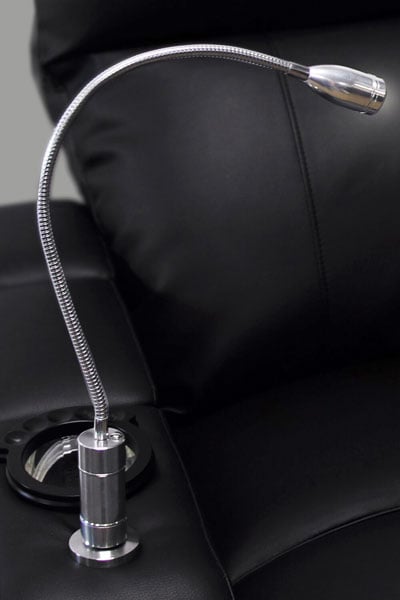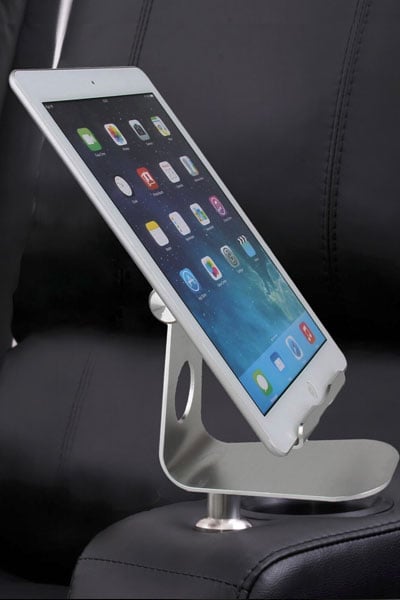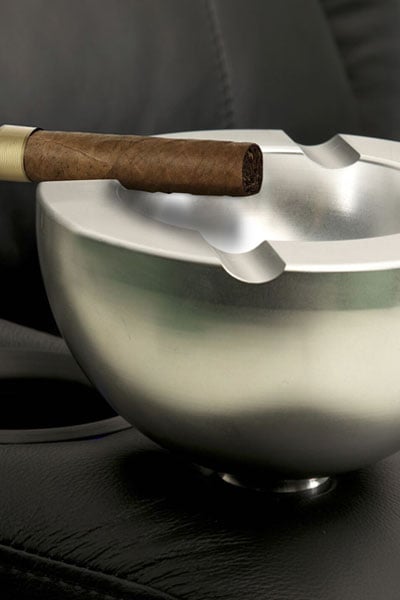 Once you have chosen your home theater pricing and decided on a leather or Microfiber recliner that fits your budget and matches your room décor, it is time to accessorize. There are many different options to choose from at varying costs.
If you are really looking to shake things up, try a bass shaker like the Buttkicker. The Buttkicker is a sub-woofer built directly into your home theater recliner for a truly one of a kind movie experience. Another popular feature is light-up cup holders built directly into your home theater recliner. The last thing you want is your audience spilling soft drinks on your new home theater leather recliner. These light-up cup holders ensure your theater leather recliner stays spill-free while dazzling your audience.
New to the market is ambient lighting in the cupholders or baserail. These are lights that are attached to the base of the frame that gives a theater lighting effect in a dark room. They usually come in blue to not interfere with the screen and can be usually be turned on or off by flipping a switch located on the cup holders.
Ipad holders are another new accessory that seems to have caught the public's attention. These can be purchased independently from the seats and generally fit into the cup holder as a base support.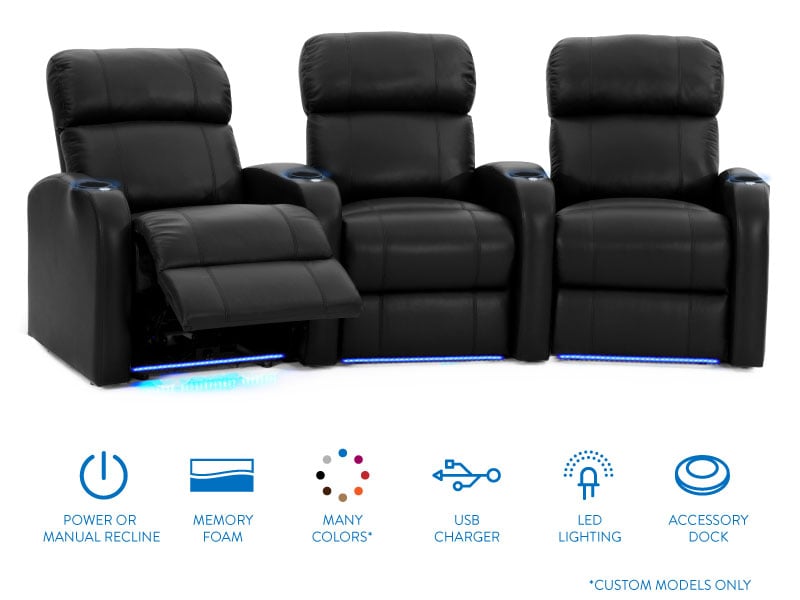 Key Industry Resource Links for Home Theater Design