Property value is extremely important, especially when it comes time to sell. Improving the value of your home will attract more buyers. Increasing property value typically means that money will need to be spent on improvements, repairs, and other various projects. Because of cost, many homeowners will hold off on making the necessary changes. Fortunately, homeowners do not have to go broke improving value. There are various ways that are simple and inexpensive that will reap big benefits in the end.
Making a few simple changes can increase the appeal of your home significantly. This can be done by painting walls, changing doorknobs, and making sure there is an ample amount of lighting. When staging home entertainment rooms for showing, make sure the paint and lighting are going to complement the furniture and décor in the room, while still being neutral enough that potential buyers won't be scared away.
Dark reds or blues may look great with the furniture you currently have, but buyers are more likely to want rooms that have freshly painted walls in neutral tones that will match almost any furniture set even in entertainment rooms.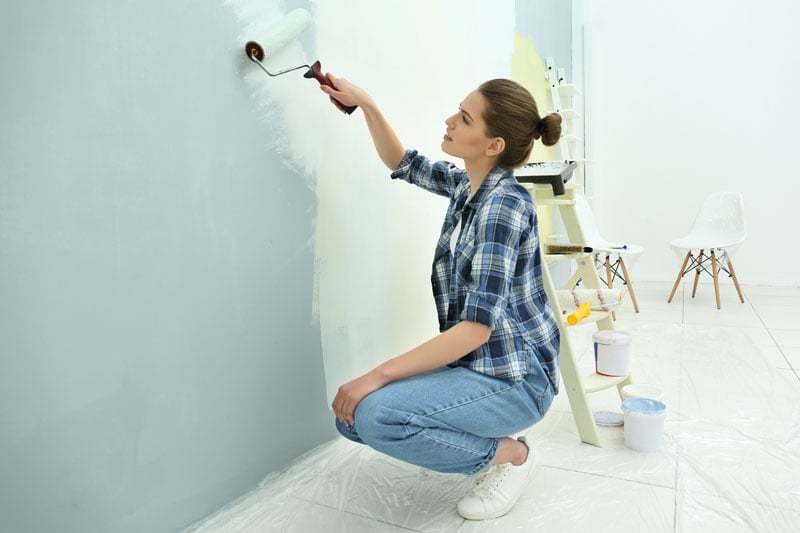 Prior to focusing on the looks, functionality of property systems should be focused on. Make sure the central heat and air are in good, working condition. Be sure the electrical, water, and hot water systems are working as well. Should there be any doors that do not shut right or shelves hanging loosely make sure they are taken care of.
Other things to pay attention to are broken electrical socket covers, stained floors, and windows and window screens. If you notice anything that needs to be fixed, it should be fixed. No matter how nice and quality your entertainment room furniture is, if it is found in a room with broken electrical sockets and crooked or broken shelving, the overall appearance of the room may turn potential buyers away.
Entertainment rooms, kitchens, and bathrooms are often very important rooms to home buyers. This is not to say that you should not pay attention to the other rooms in the home, but home buyers tend to focus on these areas.
Bathrooms should be spacious, comfortable, and clean so be sure it is clutter free. Paint kitchen walls, add details and improve kitchen fixtures. Make it look pleasant and clean. Smaller homes may only have the capabilities for a dining table in the kitchen and this is often where friends and family gather.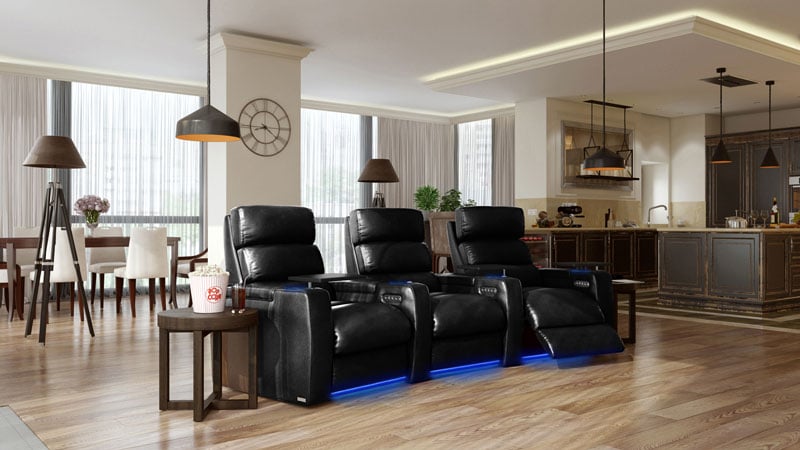 Living rooms, dens, and basements can also often be used as home entertainment rooms. In many cases, living rooms are usually the first room seen when a buyer walks through the front door. This is where entertainment room furniture such as couches can help in making a big difference. If the furniture is in less than perfect condition, try recovering the sofa with a sofa cover. This will provide you with a cheap home entertainment improvement and give your home entertainment room furniture a whole new look. You want the area to look nice without overdoing it. The buyer still needs to be able to envision themselves and their belongings in the room.
Basements make great home entertainment rooms. This can be a big selling point for someone who is moving from an area in which basements are not an option. Basements tend to be much larger than a living room or den which leaves a lot of area to be covered with home entertainment room furniture. This does not mean you should go broke trying to fill the room with expensive items. Paint can help liven up entertainment rooms such as this and make it look like a fun, inviting place to hang out.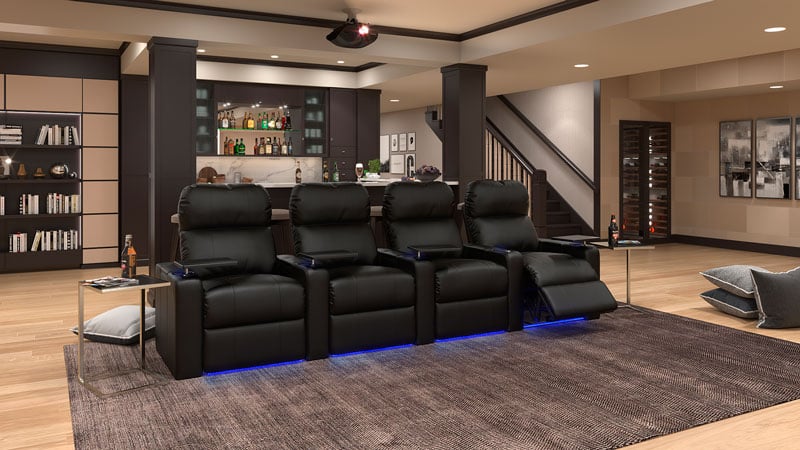 For a cheap home entertainment room makeover, start with paint and maybe furniture covers for anything that has a tear or stain. Another cheap home entertainment décor option is to visit yard sales and find game tables such as a ping-pong table or card table. These can often be found at a very low price while still being in great shape. Dart boards and other fun entertainment items would work as well. The key to great home entertainment rooms is to showcase an inviting, lively atmosphere that people of all ages will enjoy.
Questions Home Buyers May Need Answers to
If you are selling your home without a real estate agency or agent, you should be prepared to answer some questions potential buyers may ask. Many people are concerned about neighborhood attractions, who the neighbors are, whether or not there are parks and schools close by, shopping convenience, square footage of home and listing price, and how your home compares to those on the market that are similar. You will need to be ready to provide the answers to these questions. You will also need to make your home stand out against those similar.
When it comes to selling your home, the first impression is what matters most to potential buyers. Being prepared beforehand will help you sell the home quickly and for a great price. Selling a home is more than just placing a sign in the yard. There are many things to consider such as what buyers look for. Knowing which rooms a buyer considers most important will help you focus on which rooms you need to put your focus on.
Home Improvement Tips – Here you can learn more about which colors can increase or decrease the price of your home, which rooms are considered most important for home buyers, and making additions.
Remodeling – This article provides information on where to begin with home remodeling projects. This can help get you started in making improvements to help increase property value.
Decorating to Sell – This is a great article providing tips and advice on the best ways to decorate that will surely get your home sold.