Improvisational theater, or improv, consists of a comedic, poignant, or dramatic stage performance, usually with a wide cast of actors and actresses. These actors and actresses will use spontaneous acting techniques, including audience suggestions to contribute to the performance's content and direction. In other words, the cast erratically formulates the dialogue, setting, and plot without a formal rehearsal. Improvisation performers must incorporate a wide array of skills, including listening and maintaining conscious awareness of other actors and actresses on stage. It requires a sense of spontaneity, instinctive, and social comprehension to improvise without a script. In fact, improvisational theater has attracted many people across all walks of life for improvement in personal and interpersonal development.
THE ORIGINS OF IMPROVISATIONAL THEATER
Improvised performances originated since the dawn of entertainment itself. However, improvisational theater first started its influence during the 16, 17, and 18 th centuries in Italy. Many scholars have debated over the origin of audience suggestions incorporated into improvisational performances. Some credit Dudley Riggs, while others attribute this characteristic of improv to the theater games of Viola Spolin during the 1940s.
These theater games started off as rehearsal-room activities, which quickly evolved into an independent form of acting that became worthy of prime-time entertainment. Viola Spolin, often revered as the "Grandmother of American Entertainment," jump-started the first generation of improvisational theater at The Compass Players in Chicago, Illinois.
The Compass Players introduced the rules of comedic improv, which exploded in popularity during the late 1950s and 1960s. In fact, this paved the way for The Second City stage, one of the first improvisational theaters that produced many comedic stars, such as Mike Myers, Amy Sedaris, Stephen Colbert, Steve Carell, Chris Farley, and John Belushi.
Other notable developments in improvisational theater came from the London-based group known as "The Theatre Machine," the Kentucky Fried Theater as introduced by Dick Chudnow in 1984, and The Committee theater that was predominately active during the 1960s. Modern improvisational performances made the way to national television with prime-time shows, such as "Saturday Night Live," and "Whose Line Is It Anyways?"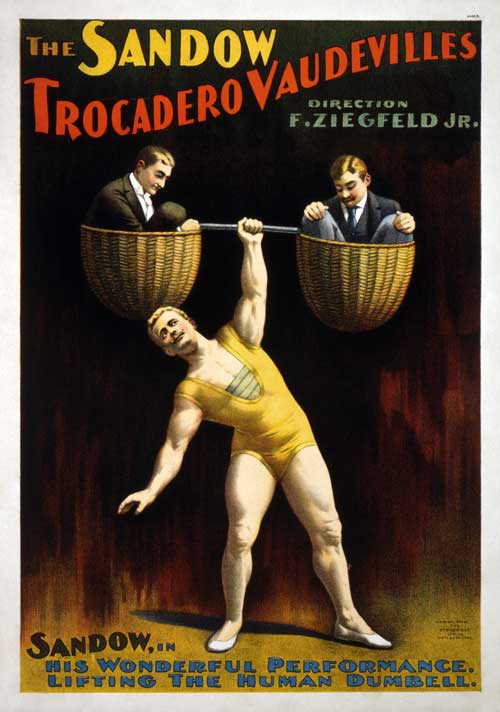 THE PROCESS OF IMPROVISATIONAL PERFORMANCE
Improvisational theater introduces an interactive relationship between the cast and the audience. For instance, most improv groups will engage the audience by asking questions or pulling volunteers from the crowd to induce excitement. This can sometimes create doubt in some audience members, provoking skeptics to question whether the act was planned all along.
Improvisational performers work together to define the rules of the scene. Different props, uniforms, and settings are used to co-create the storyline. Depending on the nature of the performance, various character names and roles will be assigned to each actor and actress. Each of the improvisers must work together in accordance to the offers proposed by the group, otherwise it may entail the process of blocking, negating, or denying the scene from developing.
Some of the cast may purposefully block, or break out of character, in order to induce a comedic effect. Most improvisational performances aim to create a humorous vibe, usually by creating unrealistic scenes. Many improvisers frown upon pre-scripted jokes, which has caused some improv performers to use various techniques to curtail this process from happening. One of these techniques include "rolphing," or starting with the sound of a word and then projecting one's voice until the improviser comes up with a word. Others will use physical gestures, accents, voices, and changes to create a sense of comedy.
THE BENEFITS OF IMPROV THEATER
Improvisational theater can help people gain the necessary experience and knowledge in real life situations. It increases the overall presence on the platform when delivering public speeches, presentations, and scripted performances. Improvisers have reported having a surge of confidence, communication skills, enhanced acting abilities, developing social comfort in various settings, refined cognitive abilities, improved listening and observational skills, improved interpersonal development, and creative thinking skills.
Improvisational performances allow the actor or actress to connect with the targeted audience, which enables the improviser to incite a wide array of emotions. Improvisers can also improve their delivery by listening, observing, and reducing overall self-consciousness while performing. An improvement in memory and overall cognitive ability allows improvisers to create better storylines. Additionally, this gives the performer the opportunity to learn how to read body language and judge the reactions being emitted from an audience.
All the World's a Stage: The Benefits of Drama – A children's article highlighting how drama, including improvisation, can help kids use their creativity, build friendships in a safe environment, utilize their senses, and build internal character.
The Benefits of Using Drama in the ESL/EFL Classroom – An extensive article arguing how drama, including improvisation theater, can help ESL/EFL students improve their overall productivity both inside and outside of the classroom.
A Brief History of Improv – The Need to Improvise: A short article detailing the benefits of improvising, including improvement in overall communication skills, leadership skills, cognitive abilities, and imagination.