Dating back to 8500 B.C. performing arts have been a popular art form for many cultures. They include a variety of arts such as dance, theater, musical performance, operas and more. Performing arts are based on employing a person's face, body and presence as the performance medium. This is the opposite of plastic arts, where one uses materials such as clay or paint to create a physical work of art. To learn more about performing arts, check out the resources below to take a look into theater, dance, music and more.
Performing Arts Reading Room – This website, from the Library of Congress, offers a variety of helpful links to dance, music and theater.
Early Performing Arts History – From Iowa Public Television comes a helpful article that outlines various influences on early performing arts.
Department – This website features an example of a performing arts department at a university. It is a good resource for students.
Performing Arts Subject Guide – From Elon University library, this subject guide offers resources in dance, theater and film.
Safety at Performing Arts Venues – This article allows people to take a look into different venues that performing arts take place in and how they handle safety.
Explanation – This website presents a basic explanation of what the performing arts entail. It is good for those new to the subject.
Performing Arts: Whitney – This website features information on the history of performing arts at the Whitney Museum of American Art.
Ballet History – This piece takes a look at the ballet and its history.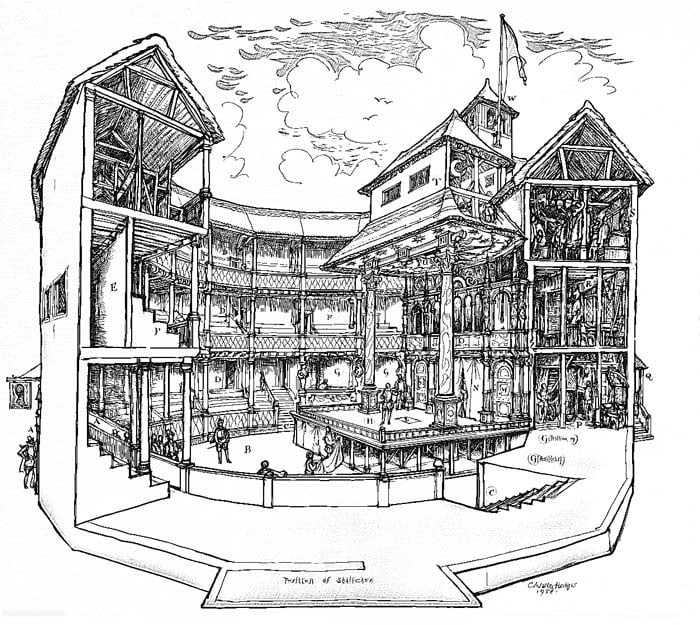 A History of the Theater – This website features information on a history of theater in the world. This is Central Washington University's website.
Theatre History Website – This website provides people with a look at a comprehensive history of the theater. It features the theaters of different cultures.
History of Theater Timeline – Glencoe theater offers an interactive timeline to help people understand the history of theater dating all the way back to 8500 B.C.
Polk Theatre Website – This website offers people a look at the Polk Theater, one of America's most reputed theaters. This is the official website of the theater.
Theater Library – This website offers general theater history, as well as a look into ancient, medieval and modern theater.
Shakespeare's Works – This website provides all of Shakespeare's works. It is provided by MIT.
Shakespeare on the Internet – This website is another source of Shakespeare's plays on the Internet. This is Palomar College's website.
Modernist Theater, Eastern Themes – This website examines the relationship between modernism and eastern themes. This website is Yale's.
Modern Theater Revisited – This website analyzes some concepts of Modern Theater. It is Victoria & Albert Museum website.
Voice of the Shuttle: Dance – UC Santa Barbara offers an expansive list of resources that relate to many different types of dance.
Dance History Timeline – Dallas and Houston Dance Association offers an education timeline to help teach about dance throughout history.
Western Social Dance – The Library of Congress offers a collection on the different types of western dance.
Dance in the 20s – This website explores dance back in the 1920s. It is Illinois State University's website.
Ballet and Modern Dance – This website briefly discusses modern dance and ballet's fusion.
All About the Dancing Occupation – This website looks at many aspect of a dancer's career. It is a federal government website.
Music History Explored – This website looks at the history of music. It goes as far back as the Middle Ages.
Research Guide on Music History – This website offers an extensive list of websites and books to check out in order to learn more about the history of music.
Jazz and Seattle – This website talks about the history of Jazz music in Seattle. It is a government website.
All About Musical Composition – This guide looks at the factors involved in musical composition.
Musical Term Glossary – This website presents a list of musical terms. It features words like "canon," "cadenza" and many others.
Composing Piano Music – This website talks about composing piano music. Interested visitors are given advice on composing piano music.
Symbols in Music – This website is all about music symbols and how and when to use them.